I don't know about you, but I love a good mock.
Before I dive right into the mocking, I need to preface this by outlining a few points. First, these mock drafts will look different than what you read on ESPN. Why? Because I usually don't agree with them. I went to school for 6 years to study the business of sports. I have a bachelor's degree in Sport Administration and a Master's in Sport Management. I have done independent studies on basketball prospect scouting, attended basketball coaching seminars and taken sport psychology classes.
I tell you this not to brag, but rather to compare myself to ESPN's Chad Ford, who has a law degree and whose primary occupation is a professor at BYU-Hawaii where he teaches courses such as intercultural peace-building and cultural meditation.
Anyways, we're almost done with the college basketball regular season, so it's definitely time for version 2.0 of this mock draft.
Updated: 3/7/2014
1) Andrew Wiggins, 6-8, 200 lbs, SF, Kansas
Regardless of what happens during the final month of college basketball, Andrew Wiggins should be the number one overall pick in the 2014 NBA Draft. I completely understand the reasoning for the arguments that say either Embiid or Parker should be taken ahead of Wiggins. However, Wiggins has proven on multiple occasions this season the he's a big-time player. In a match up with Duke, he took control of the game late, went right at Jabari Parker and beat him. (To those who say Wiggins lacks a killer instinct, I direct them to this game.) But Parker-Wiggins isn't the real argument, here. Right now, the draft experts are telling you how great Joel Embiid is and that he should be selected first overall. I have nothing against Embiid, and I certainly believe he has the potential to be extremely special. There's another serious reason that Embiid doesn't get selected here, which I elaborate on later in the mock.
The truth is, though, that elite wing players, especially small forwards, are extremely hard to find in the current NBA landscape. There are currently a plethora of talented point guards and big men. But when you look at the small forward position, there is a very visible drop-off in talent after LeBron James, Kevin Durant, Carmelo Anthony and Paul George. Now, this draft offers two small forwards that have the potential, and, more importantly, are right on track, to join that elite group. Of course there is no guarantee, but Wiggins and Parker are the closest things to enter the NBA Draft since LeBron and Carmelo. I say that with the utmost certainty.
Wiggins has insane athleticism, a deadly spin-move in the lane and a surprisingly advanced perimeter shot. His length and quickness will serve him well as a defender in the NBA, too. As he learns the NBA game and gets stronger, Wiggins will only get better at a game at which he's already very good. I truly believe that Andrew Wiggins will be the best player in the NBA at some point during his career, and that's not something you should ever pass on.
2) Jabari Parker, 6-8, 235 lbs, SF, Duke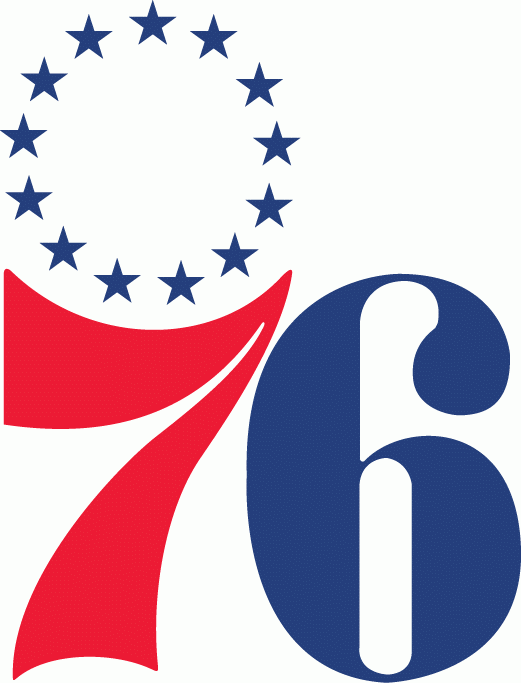 Parker has certainly added some flare to his game since his high school days, and hasn't been shy about using his skills and athleticism to make his opponents look foolish. Parker can score at all three levels; meaning he can score around the rim, hit mid-range jumpers and drain 3-pointers all in a day's work. His game strikingly reminds me of Carmelo Anthony's. Both know how to use their size on the block and at the elbow, and both can force you to guard them tight on the perimeter. Also, both guys put themselves in a position to grab rebounds, although Parker actively pursues the loose ball with a little more effort than Melo. Parker gets selected after Wiggins due to his often lackadaisical effort on the defensive end of the floor and because he simply is not as athletic. Still, he's such a versatile player and will most likely develop into a star in the NBA.
3) Joel Embiid, 7-0, 250 lbs, C, Kansas
Embiid has drawn comparisons to Hakeem Olajuwon. While that seems slightly overzealous at this point, there's no denying Embiid's impressive offensive game. He operates effectively down low, using his size and a variety of moves to score the ball. He's currently shooting 62.6% from the floor, and Embiid has shown that he can be a monster on the glass, too, as he has registered nine double-digit rebounding games. Defensively, he does a good job of staying in position and has become one of the best shot-blockers in college basketball.
Don't get me wrong, I love Embiid's game. I even said in version 1 of this mock draft that he was my sleeper to be the number one overall pick….and that was long before anyone else was so high on him. My concern is that Embiid's back ailment will haunt him in the NBA and eventually turn him into a shell of what he could have been. Big men rely on their core muscles more than perimeter players. They need those muscles, especially the ones in their lower back, to help them establish position on offense and to keep them from being pushed around when rebounding or playing defense. As a result, back injuries and big men are a bad combination. He's currently missing games because of his back, and rightfully so…I've seen this kid walk off the court barely standing up straight from the pain he's in. Back injuries, in general, have a nasty habit of sticking around, especially if your job involves constantly putting stress on the area. Because of this, there's no way teams should justify passing on two of the best wing prospects to enter the draft in the last 10 years in order to select a big man who's battling a recurring injury.
4) Julius Randle, 6-9, 250 lbs, PF, Kentucky
Boston has to go with Randle here. He's a double-double machine who's offensive game is already well-rounded, yet still has room to improve. Some draft analysts have dropped Randle lower in their mocks because his team has been struggling recently, but I believe the truth is that Kentucky's recent plummet to the bottom of the Top 25 is the result of a coach's failure to manage the immense amount of talent on his team. Randle still has a lot to learn about working the post, but he's only 19 so he's only going to get better. Yes, there will be early setbacks as he adjusts to the physicality of life in the NBA paint. But Randle is big enough and strong enough to fight through it and basically be able to do in the NBA exactly what he's been able to do in college (which means he'll be a pretty special player). Oh, and his perimeter game is only going to get better, too.
5) Dante Exum, 6-6, 188 lbs, PG, Australia
There's no way that Dante Exum should fall out of the top five picks in this draft. One of those teams is going to fall in love with him and believe that they can maximize his potential. Right now, Exum might have the quickest first step of anyone not currently playing in the NBA. He is unstoppable going to the rack and has the athleticism and size (he's a freaking 6′ 6″ point guard) to finish strong. He's also a fantastic passer who's assist numbers are going to rise once he's playing with, for lack of a better term, people who are better at basketball. The key here is whether that jump shot continues to improve and Exum reaches his potential as a perimeter threat. If not, the NBA will be the NBA and find a way to exploit the weaknesses of a one-dimensional scorer. Now, the jumper has been getting more consistent lately, but MKG's was encouraging towards the end of the season and have you seen it lately? Yeah, me neither.
6) Aaron Gordon, 6-8, 220 lbs, PF, Arizona
Gordon's potential may rival that of the players taken before him in this mock, but he's not nearly as NBA-ready. First, Gordon will need to dedicate himself to a position. He has wavered between playing the 3 and the 4 throughout the season, and the position changes have caused some inconsistency in his game. As you'll find out if you read anymore of my basketball writing, you'll learn that I don't see value in "tweeners" or players that are caught between two positions, especially at the NBA level. The difference here is that Gordon has the off-the-charts athleticism and intangibles to still succeed as long as he figures out what position he wants to play. I personally think he's a power forward. He's drawn a lot of Blake Griffin comparisons due to his affinity for insane dunks, but I see more Anthony Davis in his game….the quick step against other bigs, the great athleticism and the expanding perimeter game. It may take a few seasons more for Gordon to build the strength he'll need to reach his potential, but once he does, watch out.
7) Gary Harris, 6-4, 210 lbs, SG, Michigan State
*****If this pick is a different team, it will probably be Marcus Smart who's taken here. I just can't see the Nuggets drafting another point guard.
As I mentioned earlier, good wing players are hard to find in today's NBA. Still, there are a number of young shooting guards in the league that have the potential to make some noise in the next few years. You can go ahead and put Gary Harris in that category. He's been scoring all season for the Spartans and is averaging nearly 18 points per game. Harris has the length to become an excellent perimeter defender, and it also helps him average over 4 rebounds a game. He's been shooting 35% from deep this season, but that's not even close to where he can be as a shooter…..as a freshman, Harris shot 41% from 3. I believe Harris can come in and give the Nuggets minutes right away, as the team is fairly weak at the position.
8) Marcus Smart, 6-4, 220 lbs, PG, Oklahoma State
The Kings can't pass up on Marcus Smart if he falls to them here. Whether they make room for him on their team or trade him to a point guard-needy team, the value is too high not to pick him. Smart lives up to his name when on the court. He is an aggressive and powerful guard that forces his way into the lane, but can also knock down jumpers both in the mid-range and beyond the arc. Defensively, he brings quick hands and comes up with steals leading to break-away dunks. Smart drops because he is still somewhat stuck between being a point guard and a shooting guard. He's a ball-dominant guard but averages less assists than he does rebounds….not exactly what you're looking for in a point guard. Still, his assist numbers did improve from his freshman to sophomore year, so I believe that Smart can continue to get better at passing and make the transition to being a true point guard.
9) Noah Vonleh, 6-10, 240 lbs, PF, Indiana
When Vonleh was coming out of high school, I was concerned he would struggle adjusting to the college game because there were questions about whether he'd be a small forward or a power forward. He quickly put that concern to rest. This man operates in the paint and has proven to be a force this season…he's had 10 double-doubles already. Vonleh is shooting a lofty 53.5% from the field and although he's only taken 27 three's this year, he's hit 15 of them. Good defender, rebounder and shot-blocker. He's already 240 lbs, but has the frame to get stronger. Vonleh should be an efficient and effective player in the NBA after about four seasons of development.
10) PJ Hairston, 6-5, 230 lbs, SG, North Carolina
If you think this is too high for PJ Hairston to get drafted, then you haven't been paying attention to what this guy has done in the NBA D-league since the decision was made that he would not be back at UNC this season. This kid is a scoring machine, and dropped two 40-point performances about a week into his D-League career. Let's put that in perspective. Players usually get called up from the D-League when they start to have a couple 20-point games. Furthermore, based on what they've done in college this season, name another prospect in this draft that could step into the D-League and score 40 and 45 points in a little over a week. Maybe Marcus Smart. Maybe. Hairston already has an NBA body and excellent athleticism. He should contribute right away, and continue to improve as he learns the NBA game.
The Hornets HAVE to use this pick on a true shooting guard. You can't have both your wings be slashers with poor shooting range and expect to win games. MKG has more potential than Henderson, so I think Gerald needs to be shown the door. Harris if off the board, but Hairston is not a bad consolation prize.
11) Zach LaVine, 6-5, 180 lbs, SG, UCLA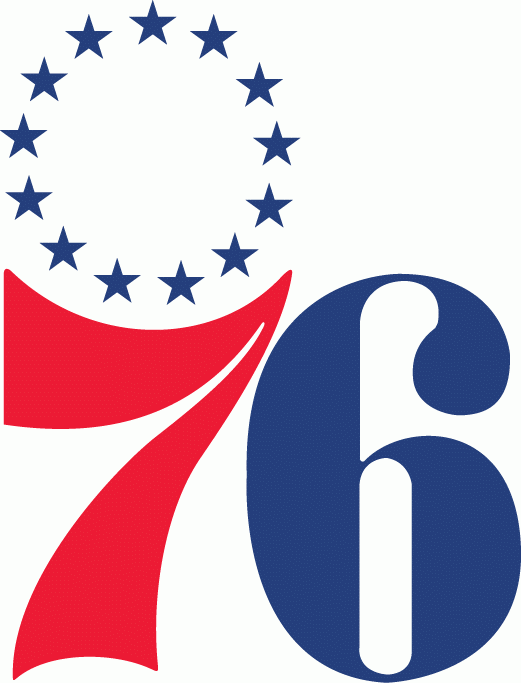 The Sixers will most-likely have two lottery picks in a draft stocked with talent. Pairing LaVine with Parker will create a unique combination of scoring and athleticism on the perimeter for Philly. LaVine's numbers haven't been overly impressive, but some of his highlights have been. Has the athleticism to be a play-maker on offense and an absolute pest on defense. Shooting 40% from beyond the arc this season. This is a guy that will really start to visibly develop into a good player once he gets to the NBA.
12) Rodney Hood, 6-8, 215 lbs, SF, Duke
There are multiple times this season when I've said "Wow, Rodney Hood is an NBA player." He's ready for the league and should be contributing for his team early, especially if it's the Magic. Speaking of which, a draft haul of Joel Embiid and Rodney Hood is pretty damn good. Hood has shown his ability to be a knock-down 3-point shooter this season. He is a good scorer with pro-level moves and can be a versatile defender if he puts his mind to it. The other aspects of his game will need time to develop, but Hood should bring scoring and shooting to the court early in his career.

13) Doug McDermott, 6-8, 225 lbs, SF, Creighton
In McDermott, you're getting one of the best pure scorers in college basketball. Skill and precision are great ways to describe his game. He is such a gifted shooter, and you can't help but see a little Dirk in those fall-away jumpers McDermott regularly knocks down. Not a great athlete, and he'll need to stay in top shape in order to maximize his potential. My concern is whether or not he'll be able to keep NBA wings in front of him when playing defense. There is certainly risk involved with McDermott, but the Hawks are hurting for a consistent scoring presence and, after some development, he should be able to provide just that.
14) Tyler Ennis, 6-2, 180 lbs, PG, Syracuse
Ennis has been a sensation as a freshman at Syracuse. He's a true floor general that seems to constantly understand what's happening on the floor in front of him. Ennis can score the ball himself by shooting a reliable jumper or by driving to the rack where he either finishes or gets to the line. Ennis is still young, and there are sure to be growing pains at the next level, but his 3.34 assist-to-turnover ratio shows he has the smarts and savy to adjust his game and continue to improve. With free agency looming and a number of roster questions to answer, the Bulls would be wise to select a very good insurance policy for their rarely-seen superstar.
15) James Young, 6-6, 215 lbs, SG, Kentucky
Scoring, scoring and more scoring. That's what James Young can do for you. He can drive to the bucket and score, but his real strength is long-range shooting. Young is averaging 14.4 ppg this season..which is second on this talent-stuffed team behind only Julius Randle. Young needs to dedicate his early NBA years to defense, and if he does, he'll be a starting-caliber guard in the near future.
16) Wayne Selden, 6-5, 230 lbs, SG, Kansas
The Celtics are rebuilding, so why not take a young guard that can shoot the ball and has the athleticism necessary to take his game to the NBA? Selden has been overshadowed by the Jayhawks' other star freshmen, but when he's had the opportunity to score, Selden has shown what he can do offensively. Look at his production when he's taken 10 or more shots in a game….pretty impressive.
17) Jerami Grant, 6-8, 210 lbs, F, Syracuse
Grant is a tweener, and it is a big reason why he slides this far down in the draft. A lot of people will tell you he's a small forward, but the kid has only taken five 3's all season and missed them all. Wing players that can't shoot are a problem. Still, Grant does bring freakish athleticism, a 7'2″ wingspan and a knack for offensive rebounding. His potential on the defensive side of the ball is off the charts, which is why he will probably be taken earlier than he should be. But, he still has a long way to go offensively, needs to add a good amount of muscle, and must find a home either in the post or on the wing.
18) TJ Warren, 6-8, 230 lbs, SF, NC State
At the start of the season, Warren was given the responsibility of being his team's leader and go-to guy. He responded with an ACC Player of the Year award, 24.8 ppg, 7.1 rpg and some very clutch shooting. Warren desperately needs to elevate his 3-point shooting efficiency, but he isn't shy about taking the shots (he's shot 105 three's this year already). That's always something you like to see in a developing shooter…the confidence to actually take the shot. It usually means he is improving or working to improve. Warren will also be limited by his athleticism in the NBA, but sometimes, there's more merit in drafting a fantastic basketball player rather than an uber-athletic project.
19) Willie Cauley-Stein, 7-0, 230 lbs, C, Kentucky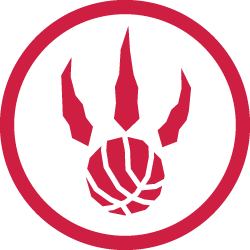 Cauley-Stein is one of my favorite prospects in this draft. Yes, he has a long way to go offensively, but he is already an intimidating defender in the paint. WCS has had 6 games this season with 5 or more blocks (he went for 9 blocks twice), courtesy of excellent positional defense, light feet, and a 7'2.5″ wingspan. He has the frame to get stronger and should make an effort to do so. Cauley-Stein should be able to contribute early while developing. On the court, his focus should be defense and rebounding. Off the court, it should be the development of post moves and weight training. Toronto needs a defensive, physical presence in the paint, and WCS should provide that.
20) Kyle Anderson, 6-9, 230 lbs, SF, UCLA
We are now twenty picks into this mock and every single player taken has the potential to be an NBA starter…so yes, this is a deep draft. Versatility is the name of the game when it comes to Anderson. Sometimes he'll score 20+ points. Other times it's 10+ rebounds or assists. Still other times, Anderson is racking up all three….he has 14 double-doubles and one triple-double this season. Anderson is honestly more of a point-forward, capable of setting up an offense and executing. In the NBA, he'll probably have to learn how to play off the ball, and he isn't an elite athlete by any means. Still, Anderson's basketball IQ is off the charts, and he's averaging 14.9 ppg, 8.7 rpg and 6.6 apg this season at UCLA.
21) Chris Walker, 6-10, 205 lbs, PF, Florida
First off, nobody knows if Chris Walker is going to enter the draft this year. If he does, there's a good chance he'll be selected much higher than this. It's not often you find a 6'10" power forward with Walker's athleticism. There are still quite a few question marks about his game due to limited playing time this season, and the most obvious issue with Walker is his weight and strength. Still, Walker is only 19 years old, and his potential is sky-high.
22) Dario Saric, 6-10, 225 lbs, F, Croatia
This is the third year now that Saric has flirted with the NBA draft, so there's no telling if he will actually declare. Still, the big man has a well-rounded offensive game. He's a stretch-4 that can operate down low, but also has a smooth and reliable jumper. Certainly an above-average 3-point shooter for someone his size. The issue with Saric is that he does not possess anything close to elite athleticism, and as a result, will probably struggle to defend NBA players. Still, he's a versatile scoring option to have on your roster and few years learning the game behind Dirk could help him succeed in the Association.
23) Aaron Harrison, 6-5, 218 lbs, SG, Kentucky
It's still too early to know if the Harrison twins will declare for this year's draft, but both of them are NBA prospects. Aaron has been the more impressive scorer this year, and although his 3-point percentage has been underwhelming, he's capable of shooting much better. Make no mistake, Harrison will need time to mature personally and learn the NBA game, but his size, athleticism and ability are all there.
24) Adreian Payne, 6-10, 245 lbs, PF, Michigan State
Payne should be a borderline lottery pick, but no matter how many times I've tried to justify moving him into the top 15, I just can't do it. Incredible scoring ability down low and even a surprisingly good jump shot. He already has an NBA body; for Payne, it's just about keeping himself healthy and in shape. The real problem with Payne, however, is that he disappears at times….there are entire games during which you'll forget he's even on the court. So much ability here, he just desperately needs to mature and focus. A coach that stays in his ear wouldn't hurt, either.
25) Montrezl Harrell, 6-8, 240 lbs, PF, Louisville
I have a feeling that the Clippers will probably end up trading this pick, but if the draft were today, this is about where Harrell would be selected. Undersized for a power forward, but his ridiculous 7'4″ wingspan makes him very tricky to handle down low. Lacks an offensive post game, but still finds ways to score the ball. Elite athleticism, but needs to stay out of foul trouble. Has been on a tear recently and if it continues during postseason play, don't be surprised to see Harrell's draft stock skyrocket.
26) Andrew Harrison, 6-5, 215 lbs, PG, Kentucky
Once again, there's no telling if this kid will declare for the draft this year. What we do know is that Harrison hasn't been a star at Kentucky like he was supposed to be. Still, he has rare athleticism and size for his position and possesses good court vision, too. Can use his body to force his way past smaller guards and get to the rim. Once he grows up a little and develops in the NBA, he'll be an excellent player…it just might take a few years.
27) Nik Stauskas, 6'5″, 190 lbs, SG, Michigan
The truth is that we don't know what this Miami Heat team will look like next year. What we do know is that Pat Riley and Erik Spoelstra REALLY seem to like guys that can knock down spot-up three's. Stauskas is shooting 45% from deep this year. Match made in heaven.
28) Shabazz Napier, 6-1, 185 lbs, PG, Connecticut
The kid has been proving to everyone recently that he should be looked at as first round talent. Stock could rise even more if the huskies make a run.
29) Cleanthony Early, 6-8, 220 lbs, SF, Wichita State
Early is another tweener who looks like he should be playing small forward in the NBA but definitely doesn't have the handles yet to do so. Good at scoring the ball down low and is very active on the offensive glass. Needs to expand his range as a shooter. The transition to NBA 3 may take 4 or 5 years.
30) Scottie Wilbekin, 6-2, 180 lbs, PG, Florida
Floor general. Seems to always make the right play for his team. Better shooter than most give him credit for. Exactly the kind of player the Spurs value and will develop into a smart, contributing professional.
Follow me on twitter: @directorzack, @doodlesports
Comments
comments